The Most Complete Carburetor Service Anywhere.
Remanufactured Carburetors for all makes and models -- outright or exchange
Carburetor Restoration of your 1, 2, or 4 barrel carburetor
1000's of Original Carburetors in Stock!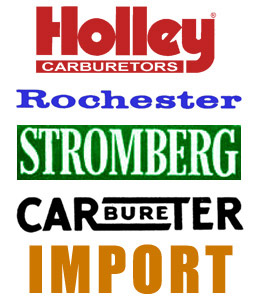 Carburetor Kits for all
Makes & Models for all Years
Carter Carburetor
Holley Carburetor Parts
Rochester Carburetor Parts
1-800-872-2446
If you have questions or comments, please email us at
info@chicagocarburetor.com
.